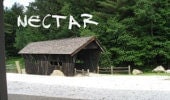 One of the more recent groups I've become a member of, as an Etsy seller, is NECTAR Etsy - New England Crafters joined together sharing their craft designs. Coordinated by Alura, one of our team captains, one of the first big events of the team is – "No child goes unbundled this winter in New England".
This team effort has recruited about 25 members to create all sorts of hats, scarves and mittens (even some lap quilts) to warm underprivileged children!  Items are being collected through the end of October and the goods delivered to a local United Way.
Participating members are below – be sure visit the shops of these generous folks!
xxxxxxxx  xxxxxxxx 
xxxxxxxx  xxxxxxxx 
xxxxxxxx  xxxxxxxx 
xxxxxxxx  xxxxxxxx 
xxxxxxxx